Adventure Photo Tours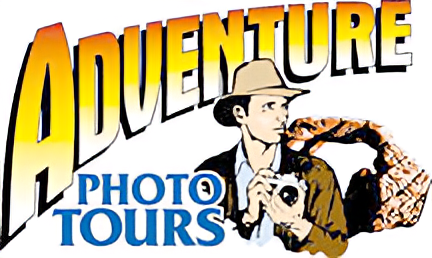 The route to Area 51 is some of the most incredibly scenic in the world. On the edge of an ancient dry lake we view very unusual Indian Petroglyphs that resemble aliens; we then explore this mysterious dry lake where recent sightings of UFO's have been observed. After another beautiful drive along the "Extraterrestrial Highway" we arrive at the famous Little A'le' Inn. This location has been the host of numerous documentaries and movies including "Independence Day." Here you will find a wealth of information and souvenirs on this top-secret area. Captain Chuck Clark, an ex-air force captain, has written a manual on Area 51, which is also available for purchase. After a great Alien Burger at the Little A'le' Inn we journey to the infamous Black Mailbox, a sacred meeting place for UFO enthusiasts. We arrive at the absolute perimeter of Area 51 through a strange and deformed Joshua Tree forest where the guards (The Men In Black) forever stand watch along with detection devices, listening devices and cameras mounted among the cactus. The signs read, "Top Secret Military Facility, Keep Out, Use of Deadly force Authorized". It's very spooky. This is an Extreme Tour to the world's most top secret military facility; home to the real X files.

Tour includes water and snacks during transit to super secret, strange destinations and lunch at The Little A'Le'Inn. If you're of age and are interested in enjoying alcohol with your lunch at the our world famous bar, you'll have to pay for that yourself.

Tour embarks from Las Vegas at 7:00AM, and returns approximately 5:00pm.
Vehicle type is a luxury 4×4.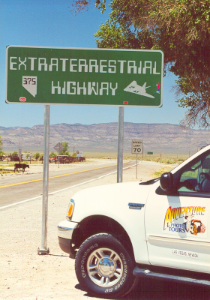 For more information, Visit their website HERE,
or
Call them at: 702-889-8687 or 888-363-8687
or
Email them at: info@adventurephototours.com
or find them at:
Las Vegas Limousine Service
by Adventure Photo Tours Inc.
3111 S. Valley View Blvd. Ste. X106
Las Vegas, NV 89102 – CPCN 1047
Other Commercial Tour Group Operators:
If you operate and a Commercial Tour company are looking to bring your commercial tour group to The Little A'Le'Inn for lunch, shopping, just simply giving your guests to a great chance to look around and see what we're all about, or even just for a potty break, please reach out to us by email at commercialtoursupport@littlealeinn.com and we will aim to get back to you at our earliest discrete opportunity. Thank you for your understanding and compliance, because Commercial Tour Groups showing up unannounced are not appreciated as they interfere with our normal operations interacting with our natural volume of guests.